Tonight's story is a story as old as time... About a hero,... a beauty in distress, and the never ending quest for sleep!!
To reach the sleeping beauty we must first cross the perilous land of dinosaurs. Not just one or two.... but all of them I think! They roam the land like uncontrollable beast of destruction. Thankfully they all lined up for the group photo.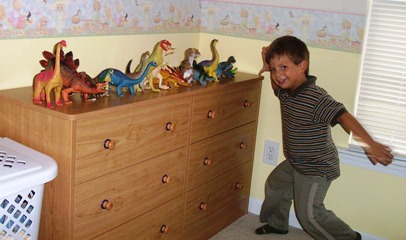 Also in the picture is Matthew "Dino Trainer" Fachisthers. He makes it look so easy. Unfortunately after the photo the dinosaurs were spooked and he was trampled. He should recover in a few weeks. But his sacrifice was not in vain. He was able to buy you enough time to reach the land of Sleeping Beauty.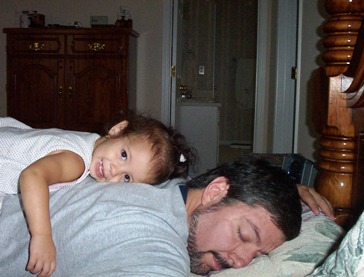 And here we are. Beauty and the Sleeping...... I play the role of sleeping... or at least trying. And Beauty is played by Sophia. Her job is to not let me rest and to try to wake me up if I try to sleep. Don't let that cute innocent little face fool you. She is good at her job, and very few of my days are filled with the recommended allowance of sleep.
Unfortunately that is where this story ends. And it does not end happily. Well at least not until Sleeping gets some rest when the kids go off to college...