Another year has passed. Tons have happened. My daughter Megan said to me a few weeks back, "Dad" why don't you post anything anymore. Yeah, sorry about that. Life has been pretty busy, but I think I just need to find the time to record a lot of the little things, and it will be better than trying to do it all. This really is a cool place to record a lot of what happens to us. So I will re-kick it off with this: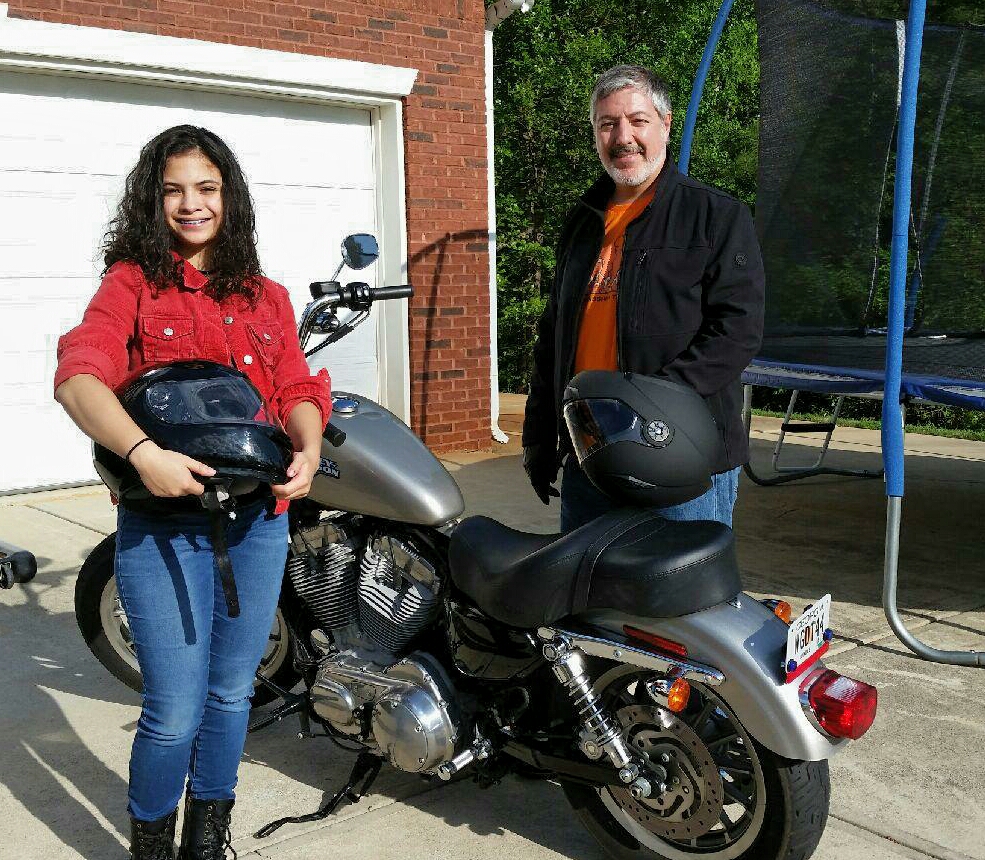 When Paola and I got engaged, she did not want for me to keep riding motorcycle. During that time we knew a few people that rode that got in to a couple of bad motorcycle wrecks. So it has been many years, but before Chirstmas, Paola said "I guess you are responsible enough now..."

That day I called my sister to see if she still had that motorcycle in the garage. Man I love riding this thing. It's a beutiful ride and so very relaxing. Since then I have been riding almost every day. Along the way I seem to have picked up a riding budy. Sophia loves riding with me. Now we just have to keep it safe out there.
Well with that, one final thought. I love my kids, and my wife. God has been good to us.
Comments