A couple of days ago, Alejandro and Soraya's baby was born. Gabriel is his name. And he is a bit early, but doctors say he is doing great. Just a few more days to fatten him up a bit.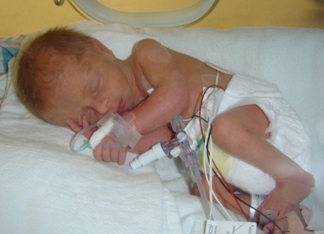 We will get a chance to see him this weekend... and I am sure after he has a few Ecuadorian meals he will be feeling a lot better.
As for the kids... they are doing fine. Sophia keeps wanting to join Matthew and Megan in swim class.... but swim class is almost over. Just one day left... but if it keeps raining, that may not happen.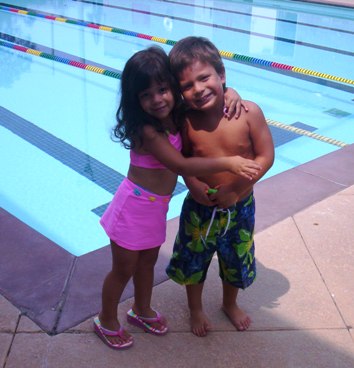 Megan is getting bolder... but will need more practice before she swims without her noodle. Matthew is doing great.... and learning different swimming styles. He has already swam the length of the pool several times and the instructor has said he can join the kids swim team next year.
As for Paola and me.... we are being attacked by a mountain of cloths since we are cleaning up our closet....

... keep us in your prayers!
Comments
1. Margaux said...
This picture is perfectly adorable. Look at her pose! I love it.