We finally got a chance to take a little break and drive out to Hilton Head for a few days of rest and relaxation.... Here we are at the beach right behind the hotel. The weather was great.... maybe a little too hot for me (and my white skin).... but I lived.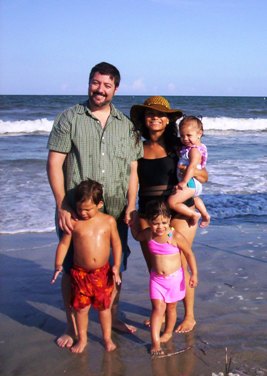 There was plenty of rest time, and sun time. To be honest... I did come home looking like a lobster from all the sun... but I am all better now.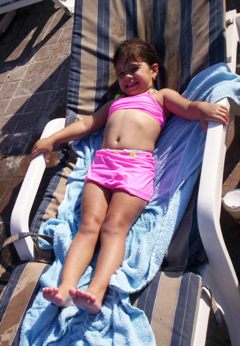 The hotel we stayed at did have kid activities that helped distract them from time to time. They had arts and crafts.... and some fun games and activities that the kids loved. One of these such events was the world renown 2006 Turtle National speed master race.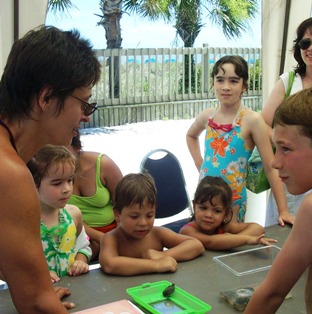 This was a very grueling and challenging competition. Selecting the champions was just the first step. Then there was some intense training sessions... but in the end there could only be one champion.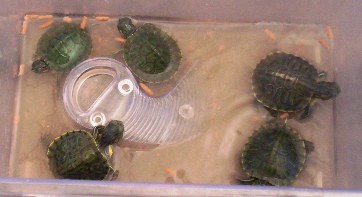 If you look into these turtles eyes... you see nothing but desire for victory. The races where on... and in one of the elimination rounds Matthew and Megan's turtles ran head to head.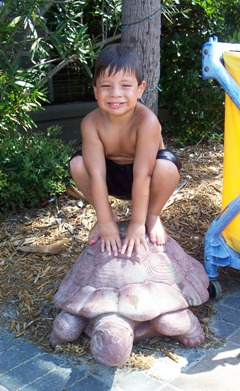 In the end, Megan's turtle blew Matthew's turtle away..... it was sad really. Matthew's turtle did not even move while Megan's ran for its life. Above is Matthew on one of the stone animals around the pool. Below we have a picture of some sand castles that we found on the beach.... as the tide came in... these fortresses fell. Matthew did enjoy jumping on a couple of them.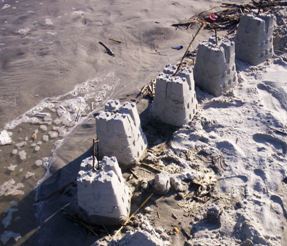 One of the other activities that they had at the hotel was Battleship!! But not the game that I remember and love. These cool inflatable wave runners were batter powered..... they were driveable...(not very fast).... but they did come with a water gun in the front center. And the wars began..... no one was safe.... even innocent passerbys where easy target for these sea pirates.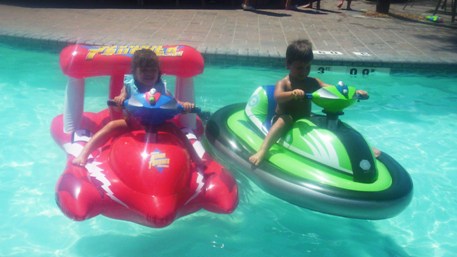 Here is a picture of my girls... Fun in the sun and a little work on the tans...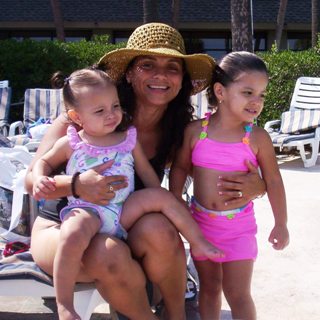 We had a great time, but sometimes you need a vacation from your vacations..... Or maybe thats just the sun burn talking.