So I have been sick for a few days.... so have most of us (and our visiting family)...
I was not able to work today .... or most of this week for that matter... so I thought about sending in my backup.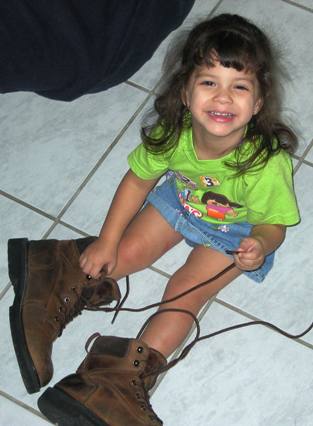 Time and time again, Briam II puts on my shoes and proves a successful replacement. More proficient than myself in many of my daily tasks, Briam II is the perfect substitute for when I am feeling under the weather. I did sleep for 18 hours so I am feeling much better....