"Briam.... are you dead.... you aren't updating your blog..."
Gee... thanks. Yes I am alive... just working a bit much lately... and going out too much also. But that is our rock-star lives... haha.
So, Still catching up... this up coming week, we are going back down to Miami, like we did for new years. Some of our family is in town an we are going to go kidnap them and bring them back.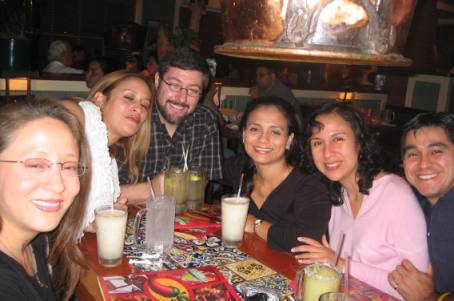 Here was a dinner we had when we were down there... Enrique and Viviana let us stay with them ... (Thanks!!) ... and with the kids!! (Double Thanks!!)
Comments
1. Paola said...
It is always a blessing to be able to share with family and good friends...a truly gift from above!