Before the end of last year (again) it was time for Daddy Donut Day at my kids School. It is much better than Daddy Broccoli day... trust me. You don't want any of that..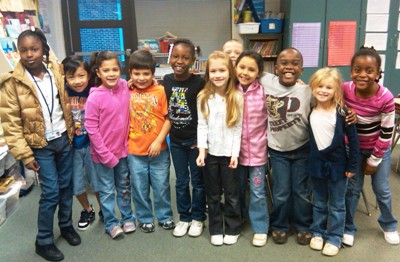 I wish I had more time to visit them at school and go to these kind of events. They enjoy them so much (and so do I). After the healthy donuts, we got a chance to go to Matthew's class to say hi. A great group of kids. Megan came with me since we dropped her off after this at her class room. I wonder if years from now they will think back to these things?... or if they will look at the pictures one day and remember...
Comments
1. Claudia+Casali said...
Que hermosos y felices se lo ve...estoy segura que recordaran siempre estos momentos...besos a todos