A couple of weekends ago, we got a chance to celebrate Matthew (April 15th) and Sophia's (April 16th) birthdays. Matthew just turned six years old and Sophia just turned 3 (going on 30)... It turned out to be a beautiful sunny day.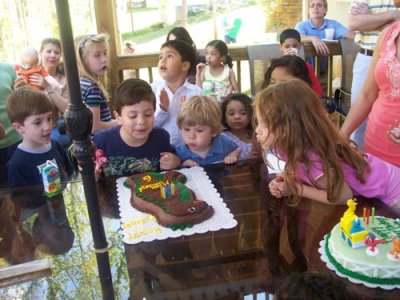 We had a few hundred of our closest friends.... ok, maybe not a few hundred (but with the amount of kids that came, it felt like a lot more).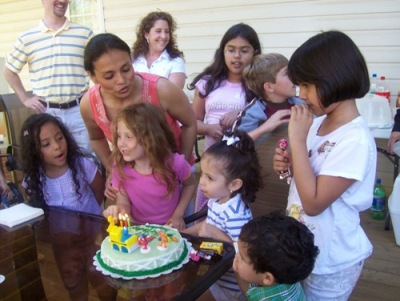 We had a great time, and the kids had a great time. Some how you think that after all the fun and play they would be satisfied for months (or at least weeks) to come. But our little Sophia asked me "Daddy, can we have another party tomorrow..." When those great big eyes look up at me, what can I do but say "...ask your mother". Well we took a bunch of pictures. Click on the pictures above or click HERE to see more pics.
Comments