A few weeks ago, Rockdale Baptist had a family camping trip... where? Right in the churches back yard.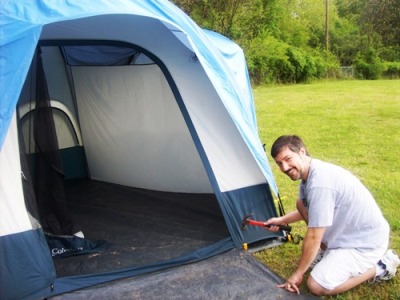 I have not been camping in so long, I figured the camping skills would have the tent collapsing on us in our sleep. We were lucky to have some set up help from the Burkeys... (and the loan of the equipment!).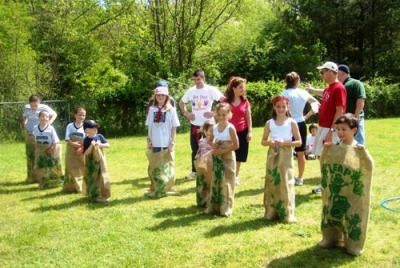 We had a BLAST!!! We had a lot of fun with the family time and the fellowship. What the kids really loved the most were all the games we played. Nothing like a potato sack to bring out the killer competitive streak in our little angles (and some of the adults). And of course they loved the smores at the campfires that were set up at night. A great time, and great memories with our family, and with our friends!! Click on the pictures to see more or HERE.
Comments