Sophia is a cooker. Loves to help make, blend, mix, stir, season, pat, prod...all in the name of yummy eating! Specially when there is yummy goodness intended for mommy's special birthday lunch.... some home town delectables that Paola dreams about on a regular basis.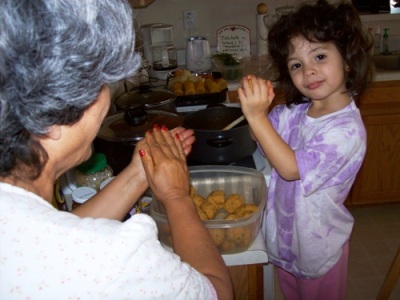 To see her and the joy that she gets from cooking and helping is almost as gratifying as seeing Paola eat her favorite meal!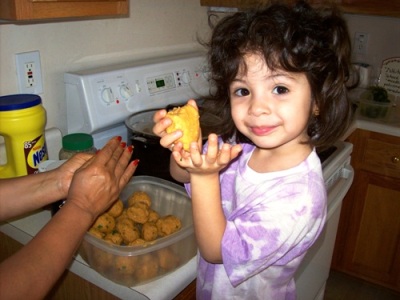 Patty cake, patty cake, Sophia's choice... or I guess in this case it really should be Paola's choice. Cook on little princess!
Comments