Some time after Christmas, and before Paola's parents and Brother's family had to go back to Ecuador, we had a chance to go out with some friends to see a blazing fire.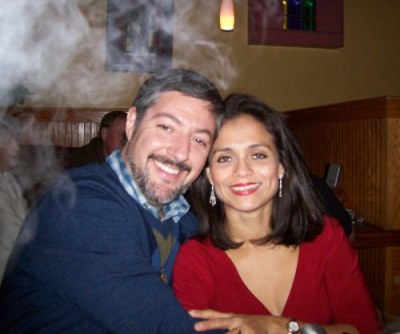 Here we are shortly before we are engulfed by the smoke!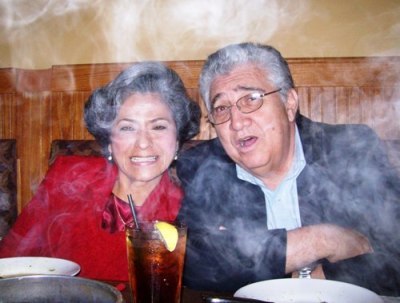 Here are Paola's parents, deep in the smoke. Where was all the smoke coming from, Ah yes: Fondue. We got a chance to eat out at the Melting Pot with some friends and family, so click on the pictures above or click HERE to see more of the pics.
Comments