Ok, so I finally got thought the pictures. Megan's birthday was Nov 24th (weekend long). We drove out to visit my sister and her family in TN (Ivana, Tommy, and Nicky). We stayed for a few days... destroyed everything....ate all their food, and had a great time.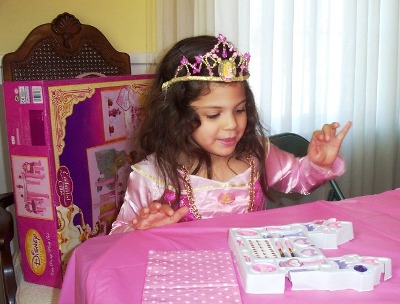 Well, here we have Princess Megan after the deluxe Tea party. Click on the pic to see much more... Ivana set up a great Tea Party Spread...and even made us all wear little Tiaras.... and I mean EVERYONE!! Well, in this pic you can see Princess Megan playing with her new makeup set. ...Paola and I have known we would be in trouble since Megan was 2 years old and started asking when she could get some make up... The clock is ticking!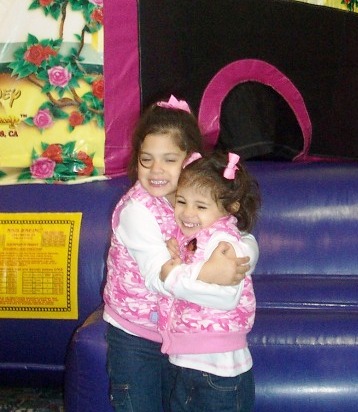 Here we have the two Princess sisters hugging. Megan is excited because of another party (Jump Zone) with more presents... and Sophia is excited about all the large amounts of sugar that she will be allowed to consume unsupervised! (We paid for that later...)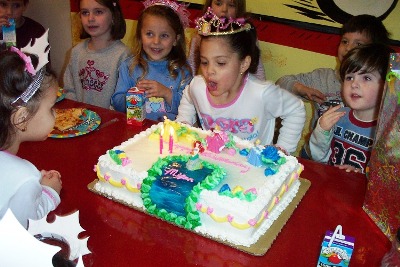 We had a great time, both in TN with family and at the Jump Zone party. Everyone seemed to have a great time.... but when we got home... and the kids were all passed out... Megan opened up half an eye and said to me : "Daddy...how long until my next birthday party?"

Click HERE for more pics....
Comments
1. Briam said...
PS ...did I mention my kids totaly own me...