So I have not posted in a week... work has been kind of busy... (getting ready to go out of town)... and studying for an exam. Well.... work week is over... and also I passed my exam!! Woot!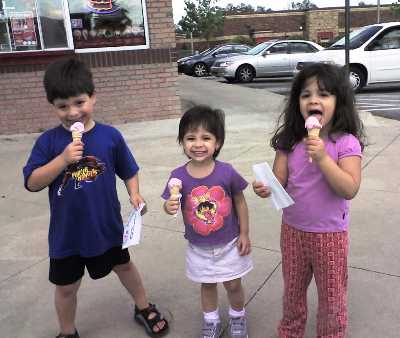 So, I guess its now time to relax... and take some pictures... have some fun... and do some blogging...

The picture above is from months ago.... cant remember the occasion (as if we needed one)... Next stop: Family Vacation!!
Comments
1. Alisa said...
ICE CREAM! WOOT!