My wife noticed that some of the pics we took were not in there... and as usual she was correct. There were more pictures of this part of the trip tucked away in another folder.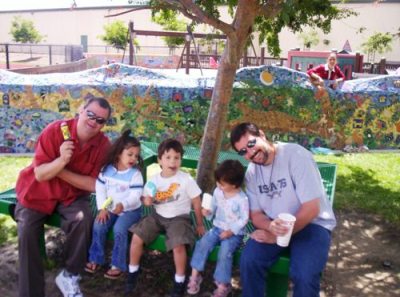 There were some really cool pics that I added to the same Napa gallery. We got a chance to check out this huge park.... and share a little ice cream!!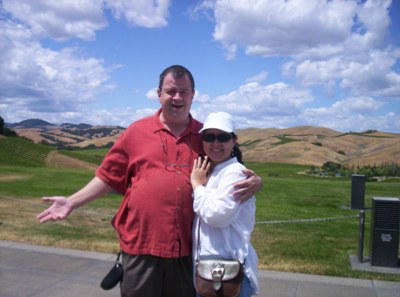 And here is nice picture of our friends (and tour guides) Ronnie and Ruthy!! Thanks for everything guys. We had a great time.
Comments
1. astrid said...
What a beautiful place...I KNEW IT!!!
3. Paola said...
Uy si que susto, yo ni se como nos metimos en su terraza, estabamos tan entretnidos con el tour! Y la parte mas graciosa, entre las fotos, las flores y el dueno, nos perdimos del resto del grupito, te acuerdas? : )