So, some time ago, we had our little escape in California.... well part of that escape was an escape from the escape...???? Well, we were able to leave our kids with some friends and head to the famous "Pier 39"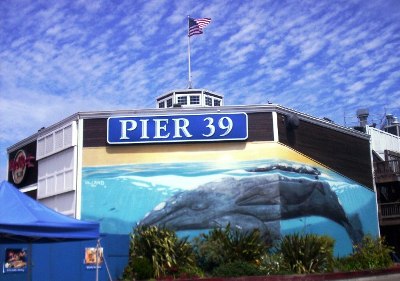 We rode in with Diego, and then jumped some trains. Before you knew it... we were walking around in San Francisco! We had a lot of fun... walked around and saw some sites. It was all fun and games until I was attacked by a giant finger!! NO really check out this picture (my evidence)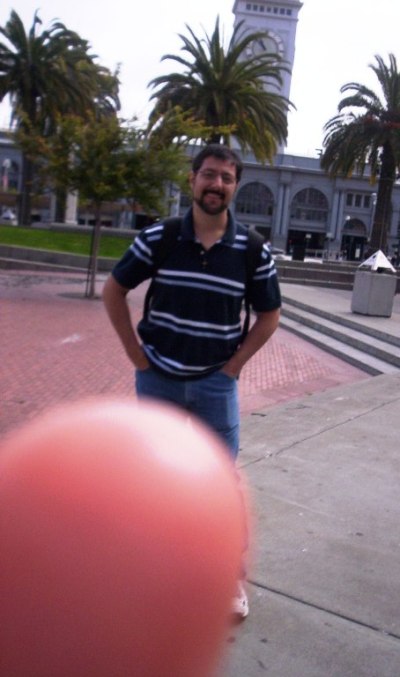 I was nearly crushed.... but luckily I escaped into a safety toilet pod like thing. Yes, thats right. A Toilet room... (for public use).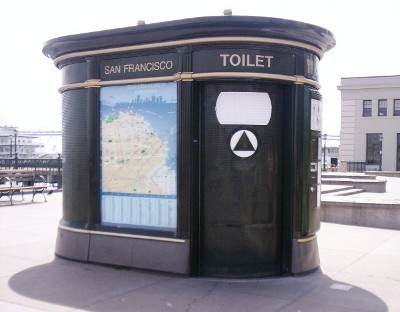 Those were very interesting indeed.... They even come with a map on the side (that came in handy). Well we reached the Pier and tried some great food. And you cant go to San Fran without trying out the great sourdough soup bowls!!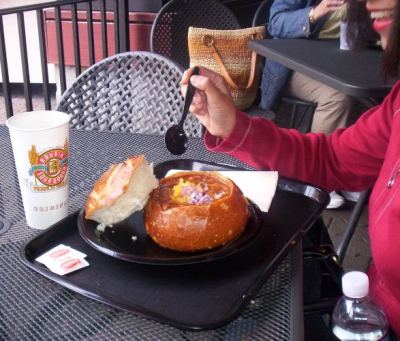 Paola said it was marvelous... I stuck to the more traditional sourdough sandwiches.... for I fear food change. We even got to see the world famous Boudin Sourdough bakery. We had time to do a boat tour... check out the sea lions... see Alcatraz..... the foggy San Fran bridge...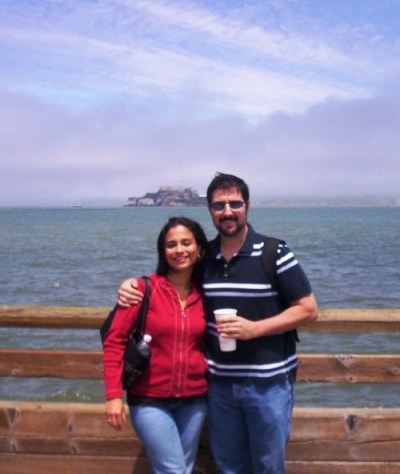 Over all a very great little escape. Click on any of these pictures.... or HERE to see more of the pictures we took. There are a lot of cools ones...
Comments
1. Paola said...
My friends had told me that San Francisco Summer was kind of chili and they were right. I was so thankful that I was wearing jeans and had a light jacket. It was windy and a maybe a little bit cold. Another friend said, if you want to know who is a tourist just check out the ones in shorts! So keep that in mind if visiting SF bay. We had a great time. Thanks to our friend MJose for watching all the kids that morning! : )