This past Sunday we went to Matthew's Graduation! Check him out in his cap and gown..... Cap and Gown??? ....when did they start doing this before you went to Kindergarten???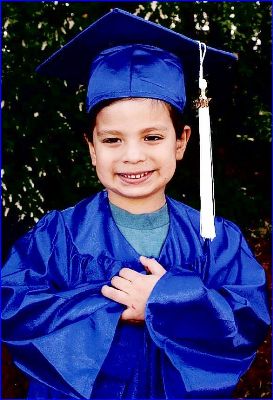 Sorry for the dark pic, ... I have some more, but this one was in hand and from a scan of a real picture the school gave us. Look at him!! They grow up so fast!
Comments
1. miguel V said...
Really good congratulation!!!!!!!!!!!!!!