So I had mention some time ago about the stuffed dolls that they make in Ecuador near years end. These things are made from wood and paper... and then stuffed lovingly with tons of fireworks for good measure.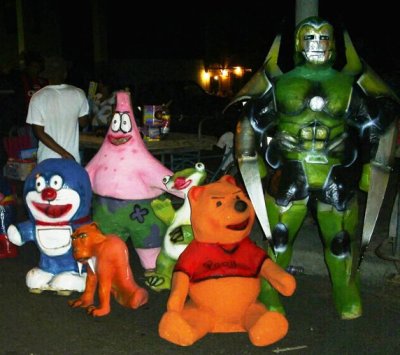 They make these dolls to represent all kind of things. Cartoon characters, heroes, villains, poloticians...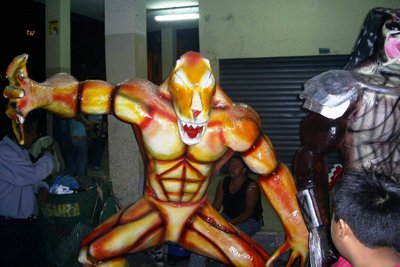 These pictures where taken down one of the streets that gets filled with tons of Viejos. Blocks and blocks of all of these elaborate creations. Click HERE to see a bunch more pictures. So as they count down to the years end, each neighborhood collects all of their 'viejos' into giant piles.... and they burn them.... fireworks and all...
Comments
1. gole said...
Thank you for this wonderful blog, but why the delay in the addition of new images :(
we miss you ..
accept greetings ..