Its not all parties and travel being a super rock star baby. Deep down past all the glimmer and stars.... there is a normal baby.
Here is Sophia's assistant (Megan) helping during the morning wake up routine.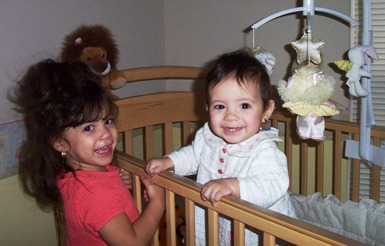 Short of bringing in the morning paper, Megan helps by yelling "WAKE UP SOPHIA"... and still our rock star baby is able to keep a smile for the camera crew.
Here we have Sophia brushing the four teeth that she currently has... I think a few more are starting to poke their way out.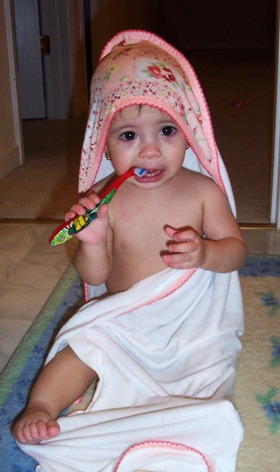 ...I guess that is just about it. After that its all parties and travel. We will have to work on her party habits... she is starting to show bags under her eyes from little sleep.... no wait... the bags are mine.

Comments
1. Schafer said...
Dang, that's awesome! Paola has some crazy mad culinary skillz.