I have this cute picture of Megan .... playing with Play-dough... as if she were going to cook something.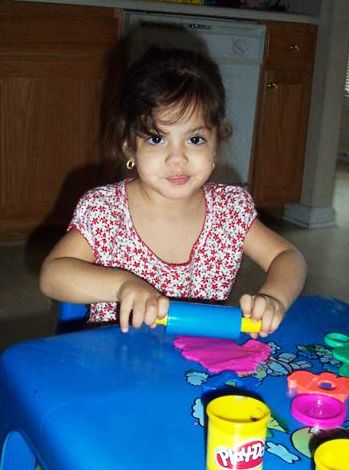 Maybe she will grow up like Paola and love to cook... or maybe she just likes to squash things.... At least she has not asked me to try anything she has made.... but I am sure that will come in time. As for Sophia... I think she is currently working on being an animal trainer.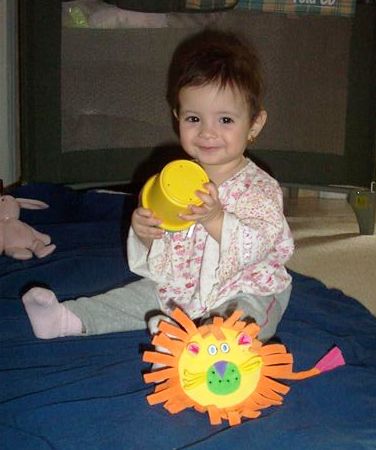 Although that can be a dangerous profession, especially with Lions, I am sure that once you command their respect, it is not too bad. Be careful Sophia!
Comments