I did promise a couple of times that I would get the pictures out there... and it took me awhile... but I finally did it!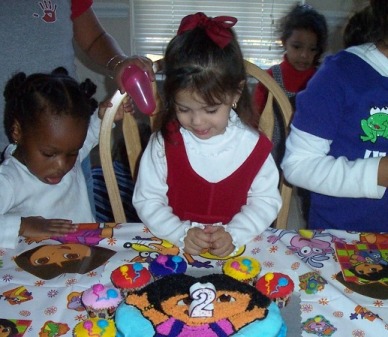 It was a fun party, but the part I enjoyed (I don't know why....) was putting the number 2 candle on Paola's cake...

...she did not seem to want to destroy the mater piece.
The pictures are all here in the Gallery.
Comments