The temperature is dropping.... and the mittens and hats are coming on. It is getting cold... and might actually start feeling like winter soon. Good thing too... because we are in December.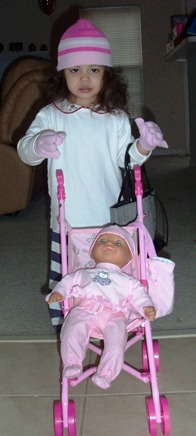 I am hoping that this picture will distract you from the fact that I don't yet have Megan's birthday photos out there already....

...soon ... I promise.
Comments
1. RUTHY said...
NICE PICTURES BODY!! BUT I HAVE TO BE HONEST WHIT YOU THE PART I MOST ENJOY IS THE GOSSIPS...I DIDN'T KNOW ABOUT LUIS MIGUEL CONCERT...EVEN THOUGH PAOLA AND I TALKED BY PHONE LAST NIGHT FOR MORE OR LESS 1 HOUR. SO I NEED YOU BRIAN!! TANHK YOU AND HAVE A NICE DAY!!!