Yes, there are no pictures of Matthew today.... why? Because this was the day that the aliens abducted him for some follow up research. That is the only reason I can think of why Matthew was not in any of these pictures.
So, Megan got an invite from her little friend, Mikaela, to go the "Little Gym" I hear it was a lot of fun.... It's a chance for the little girls to prepare to beat their future husbands into submission.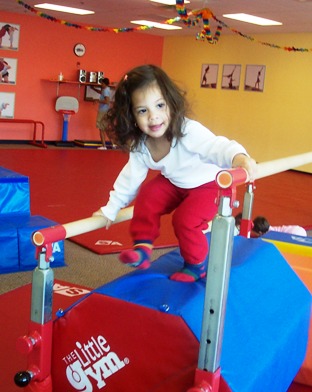 A carefully design program aimed at teaching young girls how to quickly immobilize any male opponent.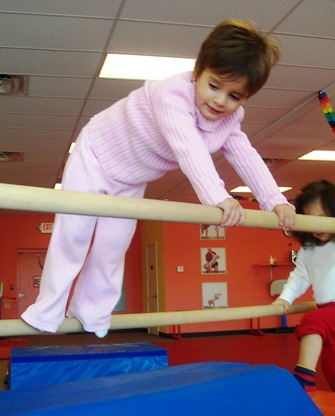 ... I did not get a chance to go... due to that pesky thing called "work" ... but when I got home I did get a chance to feel the wrath of the training from our little angel Megan.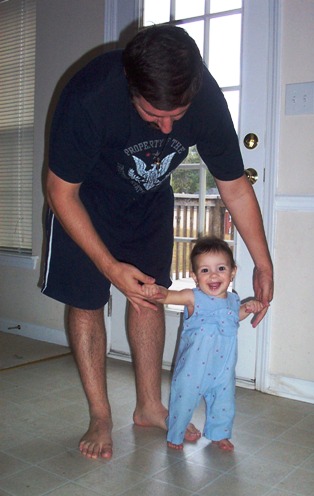 Little Sophia is not ready to start her male bashing training, so she was happy to be at home and play with daddy. She is crawling a lot more... and loves to stand up. I guess its only a matter of time before she runs faster than me... (like a week or two).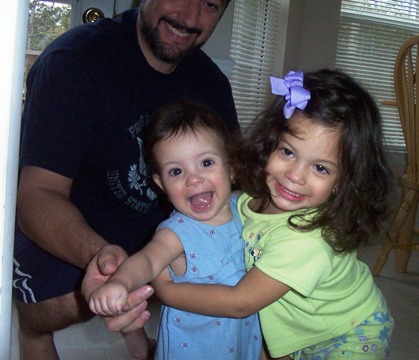 ....Oh these sweet kids. They look so innocent and peaceful.... but don't let that fool you.... you turn your back on them, and its "Get Him!!" and they will pounce on you like and old squeeze toy.
Comments