Last night, we were able to go out and eat at a restaurant with my sister and her husband (Astrid and Alex). We were able to get a baby sitter.... so we were KID FREE!!!
Wow... it sure was restful.... no yelling, fighting, dirty diapers.... :-) I was on my best behavior.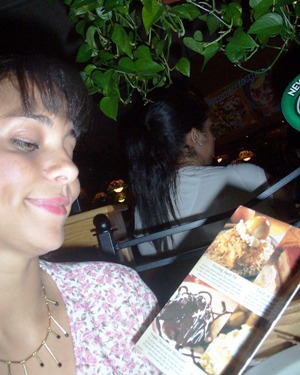 Well, almost... here is a picture of me tempting Paola with dessert. She has been doing great on her diet... but I could not help but offer her something sweet... not to break her diet... but as a small reward for the accomplishment. We should do this more often.... to balance out the time with the kids.... and make it a habit to have time with the adults. This will help us to keep sane.
Comments