Today we found out that Nicky is not feeling so well. He is currently fighting an infection and was getting some more test done today. We hope he gets better soon.
Hang in there little man!! I dug up this picture of Nicky and his cousins when we visited them in Tennessee last year.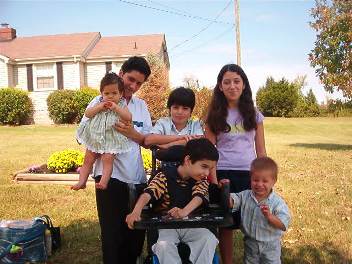 Were praying for you. We hope we can come see you soon!
Comments