Where did the school year go? The time has blown by so quickly and now the future is on the horizon. We have not known the youths for very long... but how quick we grew attached to them. How proud we are of all the hard work and accomplishments. Last Sunday the graduating seniors where in charge of the worship portion of the service, and it was awesome. We pray and hope for the plans that God has for these young adults.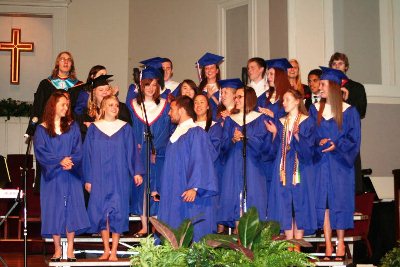 After the service there was some great time of fellowship. We got a chance to chat with everyone and even had a surprise from a certain dog that was not my schools mascot.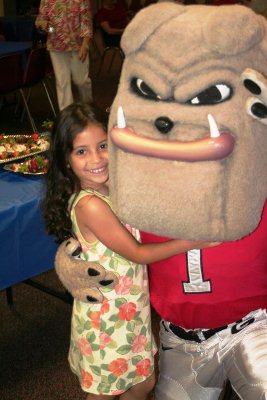 Don't let Sophia's innocent little smile fool you. We had to stop her from pulling out the dog's tale. She thought it was the funniest thing ever. And then of course the other kids wanted to do the same thing.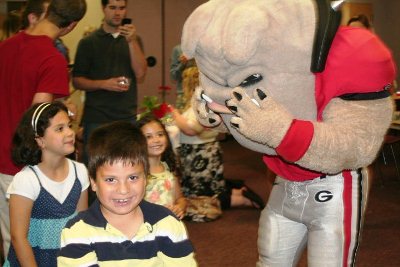 The bible speaks of how the church is our family... And its times like this that you realize how true that is. I'm going to miss a bunch of these kids when they go off to college.