Sometimes you need a small cooler to carry around some cold refreshing things... specially on nice hot days like (not) today....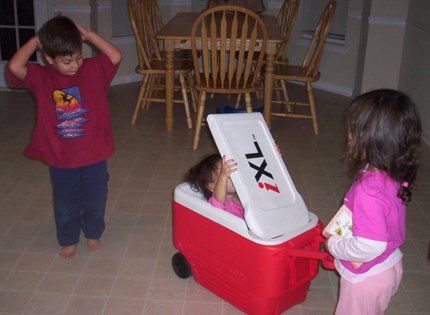 The real hard part is just getting everything in there... its like it all just doesn't want to fit. Maybe we just need to call in some help from the three amigos.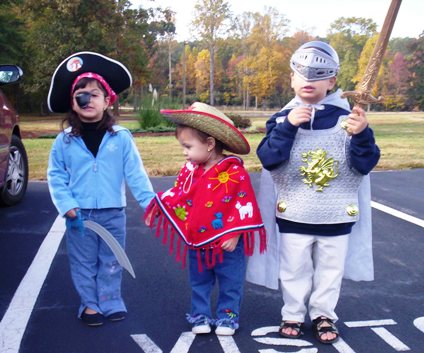 Ok,... maybe not the three amigos. But our three kids. This is a picture from the dress up party that they had at their school. This is a rough group if ever I saw one.