This past Saturday we got a chance to get out there an run the annual Fuzz run in Covington, GA. A great little family run for a good cause ["Police Who Care Fund"]. The kids did great on the Fun Run... and the parents survived the 5k.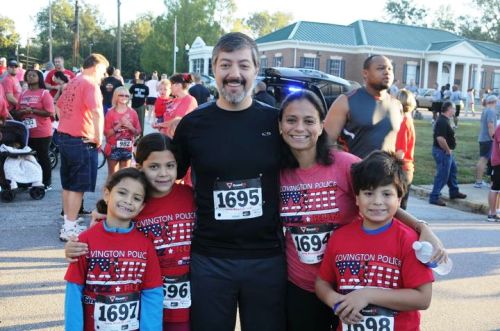 I was happy with my time compared to last year. I did notice that once I get in to the 70+ age group, I will be able to dominate due to lack of participants!! ... just a few more years to go. Well on a furrier note, there was a special guest appearance by the famous Chick-Fil-A cow.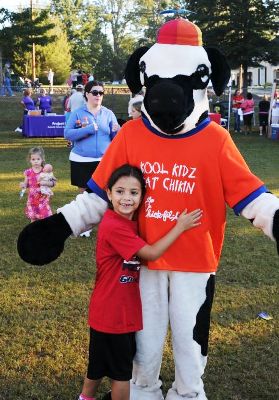 The cow was not fast enough to escape Sophia's crushing hug. Better luck next time, Cow!!